One of the few Indian influencers to have gained global recognition, Diipa Buller Khosla is the winner of four Influencer of the Year awards. The lifestyle and fashion blogger is also renowned for her work in the social change realm through her non-profit organization, Post For Change.
She also walked the Cannes Film Festival red carpet, this year. Diipa never fails to channel her inner desi diva at events like these. She is being applauded for showcasing Indian fashion at an international level.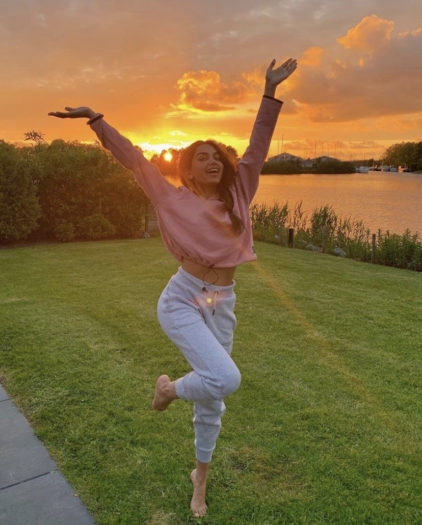 Here we have for you Diipa Buller Khosla , talking about her journey, influncer culture and motherhood experience in a candid chat with Women Fitness India
Namita Nayyar
Being brought up in India, you moved to the Netherlands for studies and ended up being the most popular influencers, tell us how the journey has been for you
Diipa Buller Khosla
It has definitely been a journey consumed with rollercoaster-filled rides. I moved to Holland where I chose to study Law at a university in Amsterdam. At the time, I was a young girl becoming a woman and going through all these changes and diving deeper into adulthood. Going from a sheltered and strict boarding school to one of the most liberal places in this world was a huge change for me. At this point, I had met so many people and experienced so many things that led me to become more international and marking territories in so many places. After which I moved back to Holland for love and for my now husband where I continued to grow my career as an influencer, allowing me to reach my highest ambitions and reach so many people with the hopes of spreading love and positivity.
Namita Nayyar
You have started your foundation focusing on Women Empowerment, also have worked with the UN and different NGOs what is your perspective on women being mentally and physically empowered
Diipa Buller Khosla
I believe women organically possess a characteristic that enables us to be strong and will-powered, regardless of the topic of discussion. We are truly stronger as we lift each other up, hence why one of the driving pillars behind Post4Change is women empowerment. Womanhood is something that holds so much purity yet power all at the same time. A woman should be proud to simply be a woman, whether it be a mother, daughter, sister, wife, or individual; a woman is a being of greatness.
A woman is responsible for life, nurturing, and care. However, she is also capable of success and strength, keeping her dignity held high and mind-focused. There is nothing more powerful than strong women building other strong women up, this is what womanhood is in my eyes.