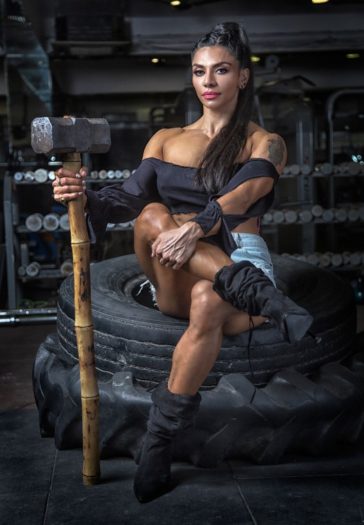 Ms. Namita Nayyar:
You have trained numerous high-profile clients and celebrities across India. Can you share the names of a few? Share insight on how one can achieve a healthy physique irrespective of age, location, gym accessibility, health-related issues, etc.
Ms. Yashmeen Chauhan:
My first celebrity client was Mallika Sherawat (then Reema Gill) in 1999-2000. She was a regular in my aerobics classes. Since December 2020 I am training Shilpa Shetty Kundra, Raj Kundra, and Shamita Shetty. I have a few more clients who are Mumbai's high-profile businessmen. I have also trained Urvashi Rautella and Raquesh Bapat for some time.
Training consistently under the guidance of a well-educated and experienced professional is the key to a healthy and aesthetic physique. Every person is different and so is everybody. Just like one suit doesn't fit all, training and diet protocols should be custom made taking into consideration an individual's goal, age, medical history, known ailments if any, current fitness level, etc.
Training at home or at a gym is a personal choice. If you plan to train at home, I advise investing in the basics like some pairs of dumbbells, barbells, weight plates, and related accessories. Most people sacrifice health to make money and later sacrifice that money to recuperate the lost health. Health is priceless. You cannot buy good health irrespective of how wealthy you are. You must earn it by making it a lifestyle. You can start at any age, the earlier the better though. Whenever you do, hire a good coach so you train safely in the right direction.
Follow Yashmeen Chauhan on: