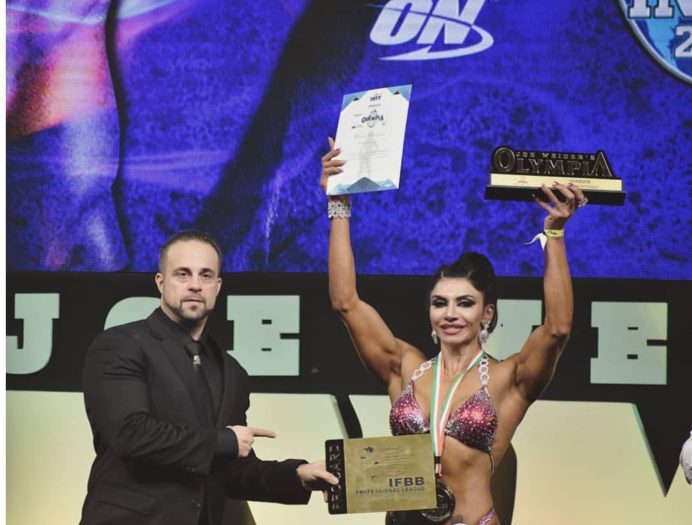 Ms. Namita Nayyar:
Diet & Nutrition play a significant role to achieve a healthy physique. Share how you go about planning your meal. Your 5 favourite foods.
Ms. Yashmeen Chauhan:
Diet and Nutrition is the key to achieving a healthy, strong, and fit body. You can spend n number of hours and days training hard in the gym BUT if Nutrition and Diet are not on point you are wasting your efforts. What you eat decides how you perform in the gym and otherwise- mentally and physically. Especially if you are looking forward to sculpting a good physique, Diet and Nutrition is critical.
I follow a well-designed nutritious diet plan as per my personal fitness and aesthetic goals. My meals have been designed keeping in mind my busy schedule. They are simple and easy to prepare. My diet consists of rice, pulses & legumes, chicken, eggs, oats, multigrain bread, white potatoes, green vegetables, fruits, and nuts.

My 5 favourite foods-
-Warm bowl of oats with a scoop of whey protein and crushed almonds.
-Air-fried potatoes.
-Red kidney bean (rajma)/ Chickpea (kabuli chana)/ Red lentil with Rice.
-Chicken tikka.
-Pancakes.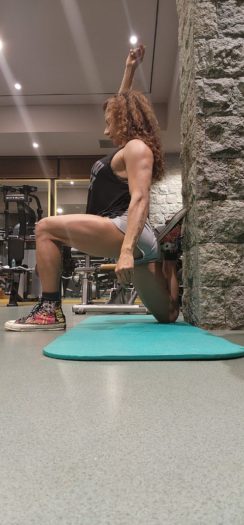 Ms. Namita Nayyar:
Your expert input on the use of supplements for a healthy physique
Ms. Yashmeen Chauhan:
Thanks for asking this question. I want to write a lot about this. When we train, appropriate Nutrition and Supplementation matter even more for optimal performance and results. Now…there is still a lot of misinformation when it comes to supplementation. Many people, even today confuse supplements for medicines and I want to say that medicines cure diseases whereas supplements improve performance, body composition, and general well-being. Next comes…why we need supplements when we have food in abundance AND supplements are not natural but man-made. To this, I would like to state a few examples to which everyone can easily relate. When a woman is pregnant, the doctor prescribes certain supplements to be taken throughout the 9 months because of the increased demands of pregnancy. These supplements NOT medicines because pregnancy is not a disease, help in the mother and the child's wellbeing throughout.
During our growing years, we have had a lot of Bournvita and Complan which are also food supplements.
If you talk about natural and man-made, then all the packaged food items you get at a superstore (biscuits, corn/ wheat flakes/ maggie… whatnot) are man-made. In fact, all the agricultural grains are man-made Isn't it? The Early Man… what we read in history, lead a healthy life eating only meat, fruits, and vegetables from plants, Not Grains!
You see, it is impossible to predict the nutrient value of various whole foods. And even if you did know exactly what everything contained, it's impractical for most people to get all the nutrients their bodies require to function optimally from regular food without consuming far more calories than they need. Especially… in a country like ours where the food platter is carbohydrate dominated and most of the people are vegetarians.
When the body goes through the stress of intense training, the nutritional requirements go up and hence the role of supplements comes into play. The bottom line is…If you don't have the nutrients in your system to recover, much less improve, following intense exercise, it's like you are flicking a lighter with no butane-you might get a spark but no flame. You must have both, the material for that fire to burn and that spark to create the flame. It's essential to get blood tests done every 3 to 6 months to check for nutritional deficiencies and supplement accordingly.
I highly recommend a set of basic micronutrient supplements to everyone irrespective of whether you train or not-
Multivitamin & Mineral
Calcium Citrate Malate
Vit D3 (if you are deficient)
Zinc, Magnesium & Potassium