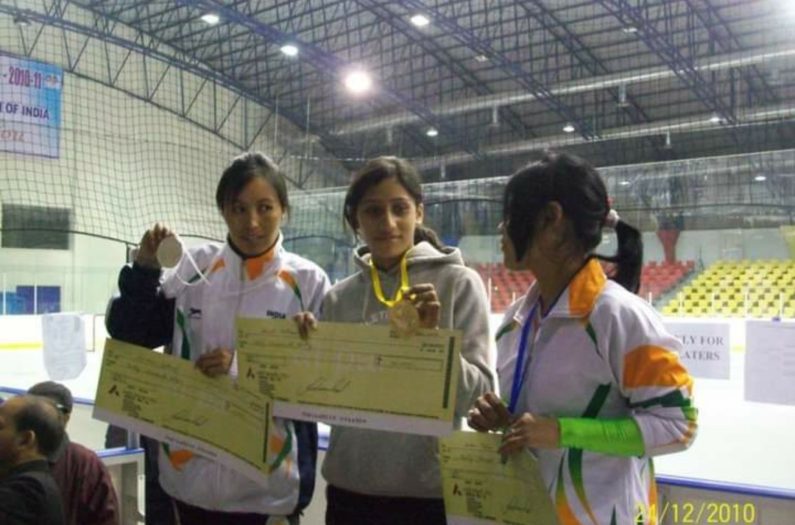 Namita Nayyar
In 2014 Shruti broke the national record she had previously set for herself in the 500 metre speed skating event. Share the experience and a memorable event? Share the challenges you had to overcome to achieve success?
Shruti Kotwal
It is not normal, especially for a woman, to break stereotypes and choose a path which was hardly ventured by anyone before. But I think passion and desire to succeed can bring out the best of an individual and help you overcome the unthinkable.
My most memorable moment occurred at the South Asian Championship, 2011 when I secured gold medals in categories of 500m, 1000m and 1500m. Nothing more could define my hard work than seeing the tri-color on the podium!
But the hunger to succeed didn't stop there, and I just wanted to continue to bring home victories.
Here is a brief list of achievements:
🔸5-time gold medallist at National Ice-Skating Championships, Shimla
🔸Bronze medallist at National Winter Games, Gulmarg
🔸National record holder in Speed skating in 500 m, 1000m, 1500m and 3000m
🔸Participant at the Asian winter games in Japan 2017
🔸Participant at short track ice skating championship in Beijing
🔸 Only woman to qualify at the for the long track speed skating event at Asian Games, Japan in 2017.