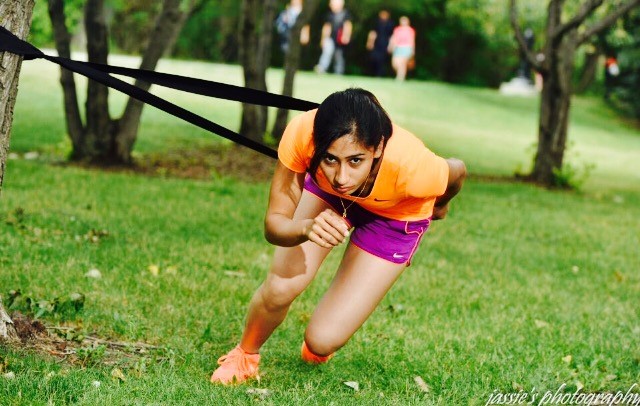 Namita Nayyar
Your daily exercise & fitness routine? How do you go about taking precautions to prevent injury? Hours/day & week?
Shruti Kotwal
My day starts early. With two training sessions scheduled for a day, one happens in the morning and the other either in the afternoon or evening. While the former includes training on ice for up to three hours, the later one works on the development of strength and endurance. While cycling and running focus on the endurance part, weight training and bodyweight exercises take care of the strength aspect.
Dryland training is a major part of my practice. It simply means imitating the skating movements of the ice or off the skates. Dryland exercises are incredibly challenging for the lower body.
When not training, I am sharpening my skates, getting recovered for the next training or most importantly, cooking!
Namita Nayyar
Diet pattern you follow for high level performance, wear & tear, and optimum nutrition? Any specific supplements you take.
Shruti Kotwal
I do not follow any specific diet program. I just focus on healthy lifestyle, but it is nothing fancy and just involves eating balanced meals three times a day for breakfast, lunch and dinner and I supplement myself with steadfast nutrition products after every training for optimum recovery and I also take some multivitamins specifically iron that is necessary for women. I also make sure that I consume electrolytes during long workouts.