Sweet Potato Dosa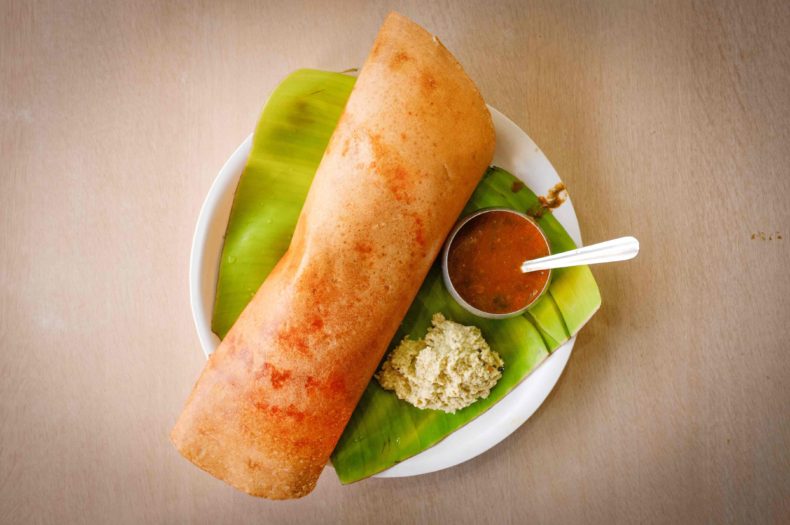 Dosa prepared with fresh sweet potatoes and coconut milk to boost the energy of your toddler.
Preparation Time- 10 minutes
Cooking Time- 15 minutes
Serves- 6
Ingredients and Quantity:
Home-made dosa batter- 1/2 cupSweet potato, grated- 1/4th cupCoconut milk- 2 tbsp.Ginger, grated- 1/4th tsp.Cumin powder- 1/4th tspSalt – to tasteWater- as required to adjust consistency Salt- to tasteDesi ghee- as required
Method:Grind the dosa batter, grated sweet potatoes, coconut milk, grated ginger , cumin powder and salt  along with the water as required. The consistency of the batter should be thicker than the actual dosa we prepare.Heat the dosa tawa and add a ladleful of batter. Spread it evenly into a circle.Drizzle the melted desi ghee onto the dosa and allow it to cook for a while, then flip it over with the help of a flat spoon onto the other side.Remove it with a spatula or a flat spoon.Repeat the same process to make more dosas with the remaining batter.You may serve it with fresh coriander and coconut chutney , do not add green chillies in the chutney, as we are serving it to a toddler.


Green Peas & Almond Soup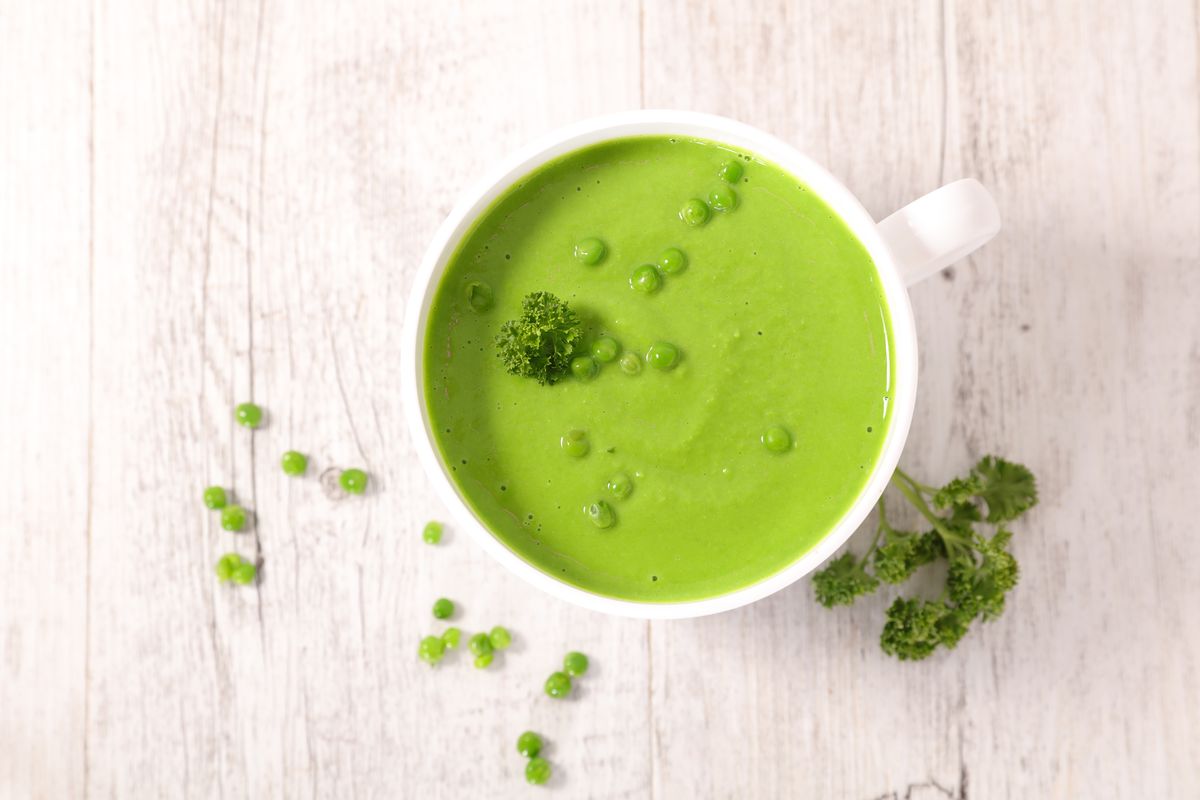 This delicious and creamy soup is prepared with the goodness of fresh green peas and almonds.
Preparation Time- 10 minutes
Soaking time for almonds- 2 hours
Cooking Time- 30 minutes
Serves- 6
Ingredients and Quantity:
Fresh Green Peas- 2 1/2 cupsAlmonds, blanched and peeled- 2 tbspWater /Milk, boiled and cooled- 200 ml.Oil- 1 tsp.Onion, very finely chopped- 2 tbspFresh Garlic paste- 1/4th tsp.Fresh Garlic paste- 1/4th tsp.Salt- to taste
Method:Soak the raw almonds in lukewarm water for 2 hours. Rinse them in fresh water.Prepare a smooth paste using fresh water / milk.Heat oil in a non-stick pan add the onion, garlic and ginger, saute for a few minutes.Add the green peas , salt and cook for another 5 minutes. Add the almond paste. Simmer for 2 minutes.Cook until all ingredients are almost mushy.Let it cool completely, then blend until smooth.Adjust consistency and salt.Serve warm.