Beet and Berry Smoothie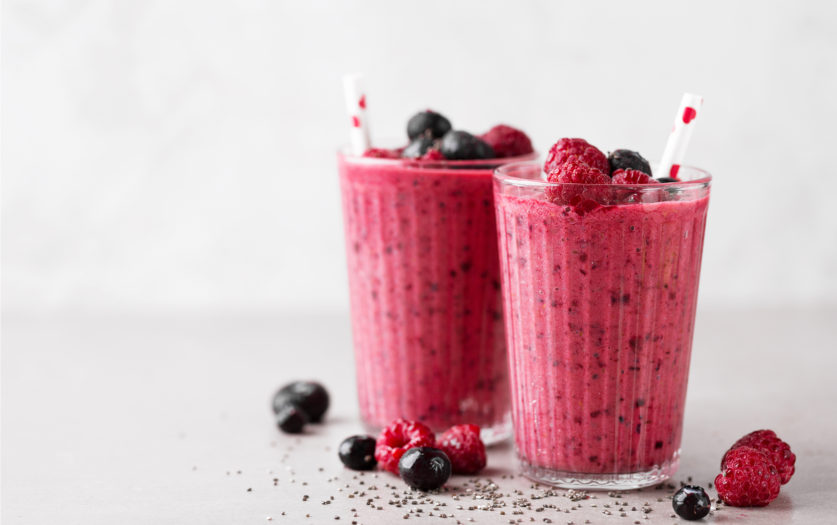 This refreshing smoothie is loaded with nutrients, is extremely healthy and is a great immunity booster.
Preparation Time: 10 minutes
Chilling Time in Refrigerator- 1 hour
Serves: 6
Ingredients and Quantity:
Beetroot ,boiled , peeled , chopped and chilled- 1 largeStrawberries, sliced and chilled- 1 cupBlueberries, chilled- 1/2 cupRaspberries, chilled- 1/4th cupBananas, frozen- 2 nos.Almond milk, freshly prepared and chilled- 1 1/2 cups
Method:
Blend all the ingredients with the help of an electric blender or food processor until completely smooth.
Pour into glasses and serve.