Amrakhand (Mango Shrikhand)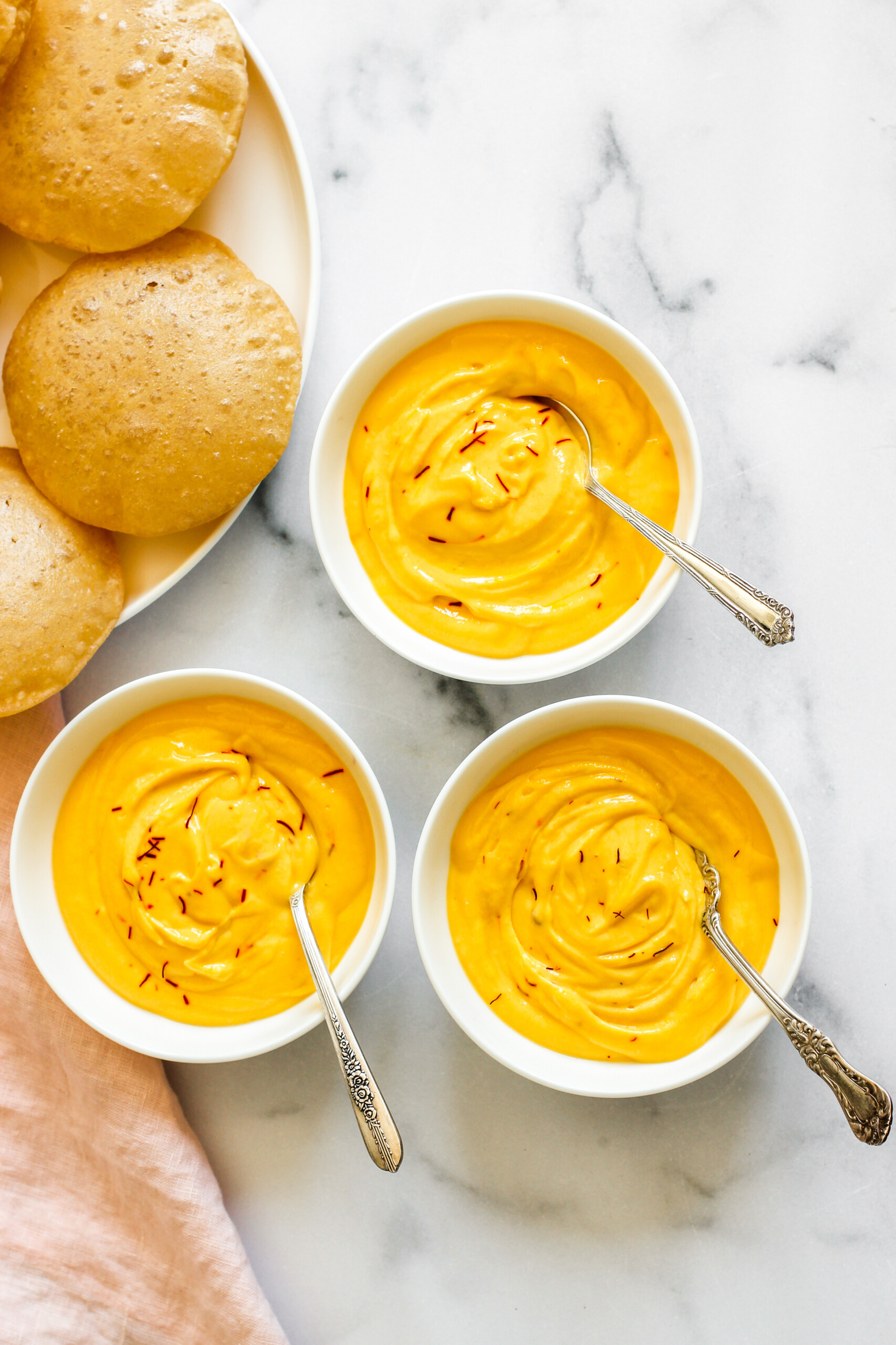 This Delicious Indian dessert is prepared with Sun-Kissed Alphonso Mangoes & Hung Curds , is sprinkled with green cardamom powder, garnished with cubed mangoes, blanched, peeled and finely chopped pistachio nuts & almonds. May be sprinkled with saffron strands.
Preparation Time: 10 minutes
Chilling Time in Refrigerator- 1 ½ hours
Serves: 6
Ingredients and Quantity:
Hung Curds- 300 gm
Alphonso Mango pulp, fresh- 1/2 cup
Powdered Sugar, sifted- 150 gm.
Green Cardamom Powder- ½ tsp.
For the Garnishing:
Alphonso Mango, cubed- 01 tbsp.
Pistachio nuts, blanched , peeled and chopped- 02 tsp.
Almonds, blanched , peeled and chopped – 02 tsp
A pinch of Saffron strands steeped in 2 tbsp. lukewarm milk
Method:
In a food processor, add Hung curds, mango pulp and sugar.
Blend it till smooth.
Remove in a glass bowl add charoli seeds and cardamom powder and mix well.
Transfer into serving bowls and chill in the refrigerator for 1 ½ hours.
Serve cold with chopped nuts and saffron.
Instagram: @chefreetuudaykugaji