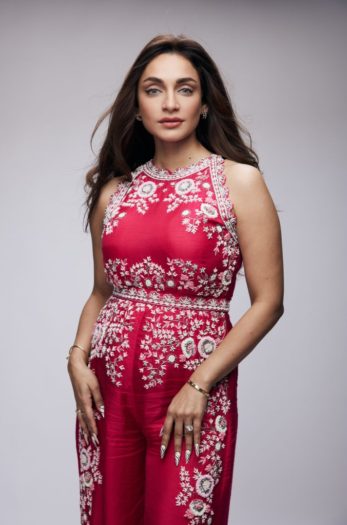 Namita Nayyar:
Congratulations on your victory at the pageant which created history and narrated the unique journey of the modern woman. What was your response to the same and how did it feel to represent motherhood on stage?
Chloe Qureshi:
It was indeed a very empowering journey also required me to be much disciplined as I didn't know how my body was going to be in the coming months, and that is when I turned to pranic healing and started my spiritual journey. So that was on a personal level.
Besides that, on a professional level, my other work took a backseat as I was occupied with this, also, being in front of the camera I had a lot of stage fright with the baby inside me. Walking in heels I felt nervous but eventually pregnancy is truly powerful, so I went through it all and came out victorious. Representing motherhood on stage was empowering and I finally got to live my dream and leave behind a legacy.
Namita Nayyar:
What kind of diet did you follow during the preparation for the competition one that was healthy for you & pregnancy? Also, what is your present diet pattern? Foods you love to eat & those you keep to a minimum.
Chloe Qureshi:
I follow the pranic style of food and diet, which includes a lot of home-cooked food, I eat a lot of green vegetables, meat, and fibre which is beneficial for both me and my baby. Besides that, I tend to avoid fried food and carbohydrates in my diet. I love chocolate and cheese so I definitely try to have them whenever I can and besides that to maintain a healthy lifestyle I practice meditation and yoga.