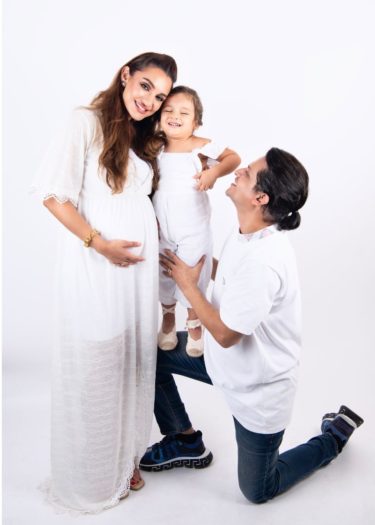 Namita Nayyar:
Beauty regime you follow for skin & hair care.
Chloe Qureshi:
The beauty regime I go by is minimalism, I believe that less is more and that is what I try to incorporate into my routine, for my haircare I use coconut oil and that's the very basic I do and even when it comes to makeup I tend to keep it very minimal and basic just putting on some tint and kajal and I am good to go!
Namita Nayyar:
Motivation quote you live by.
Chloe Qureshi:
The motivational quote that I live by is "Live, Laugh, Love, and be loved", and this is definitely what I stand by spread kindness, spread compassion, and be loved by.
Namita Nayyar:
Define the Role of your husband in your success story.
Chloe Qureshi:
The role of my husband in my success story is topmost because hadn't he trusted in my dreams, I wouldn't have reached here, It was because of him that I could achieve all of this, I can genuinely say that he is my best half and my biggest support system and best companion.
Follow Chloe Qureshi: