Namita Nayyar:
Share an insight into your early years in sports & how you balanced sports with your school routine? When did you train, number of hours, etc?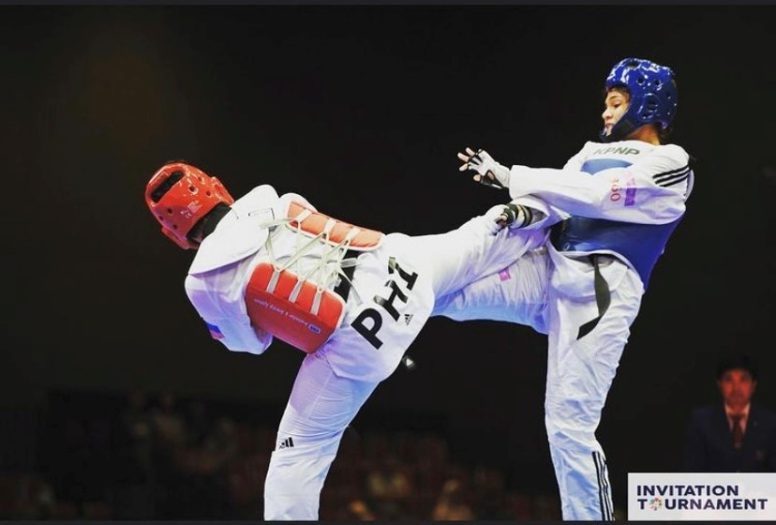 Rodali Barua:
I have already given you a brief insight into my early days. Gradually from District to State, State to National and from National to International level I started getting Medals and my journey in taekwondo is still going on.
In District level as I have earlier mentioned, there were very few contestants in the heavyweight category and I used to get a Silver or Bronze medal
Gradually I started taking Taekwondo seriously and with dedication, determination, discipline, and hard work I am what I am today. Still, a very long way to go ahead.
Our school hour was early in the morning and I reached home at around 2 pm in the afternoon, I started going to Taekwondo Training classes at around 3 pm for around two hours at the beginning of my career in my hometown Tezpur, Assam.
As I have started representing in inter-district tournaments and receiving medals Sports Authority of India, coach Mr. Dipen Barman approached me to join SAI, Guwahati as a resident trainee. After I passed my 10th standard, I joined SAI, Guwahati.
Our training starts early in the morning and in the evening for around three hours daily, Saturday evening and Sunday were rest days.
Earlier I mentioned that I didn't like studying very much, but due to my mother's constant perusing, I have passed HSSLC from Darrang College Tezpur, Assam in Commerce stream without attending classes and graduated from IGNOU in BA in English. Presently I am doing BPE from Maharishi Dayananda University, Rohtak, Harayana.
Namita Nayyar:
You shot to fame after bagging the bronze medal in the National Games. Participated in the World Taekwondo Championships held in Korea in June 2017. Again went on to win a Gold medal at the 35th National Senior Kyorugi and the 8th National Senior Pumche Taekwondo Championships held at Visakhapatnam, Andhra Pradesh. In August 2017, you represented India in Chinese Taipei at the World Summer University Games. Who was your coach? Your training routine all through?
Rodali Barua:
Failure is the pillar of success, I used to lose in the finals or in the semi-finals in the initial stages and that made me more determined to work hard and rectify my weakness. And Gold Medal in the National Championship in Visakhapatnam was my turning point.
I had different coaches in different levels and each of them has a great contribution in grooming me up in different levels up till now.
Sukumar Nath Sir has introduced me to Taekwondo and started my basics without which I would not have been in Taekwondo.
Dipen Barman Sir has given me my foundation inducting me in Sports Authorities of India, Guwahati and started on my fitness and initial training. At that stage my body weight was 90kg and was very lazy.
Tamas Sethi Sir took over from Dipen Sir as he was transferred. Tamas Sir has groomed me in my fitness and my skills and because of him with constant hard work and training he made me able to be here where I am right now.
Now Gautam Singh Virdi Sir is training me and he is fine tuning me with lot of hard work and efforts so that I can compete in International level at NSSC,SAI, Banglore and get medal over there.
My training routine is three times a day morning, afternoon, and evening for a minimum of two to three hours daily. Saturday evening and Sunday rest day.