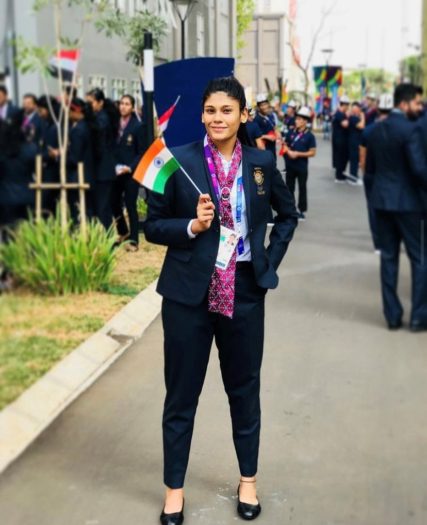 Namita Nayyar:
You are a leading black belt champion in Taekwondo and won a gold medal at the 2nd edition of the Indian Open International Taekwondo Championship held in Hyderabad in 2019. The competition had players from 25 countries, including Australia, America, Japan, and Korea, and from 29 Indian states. How challenging was it? A memorable incident you hold close to your heart?
Rodali Barua:
All games are challenging from a different point of view. You cannot take any opponent lightly at any point in time.
One of the memorable moments of my career is when I was on the podium to receive a Gold medal for the country in the 13th South Asian Games 2019 and the National Anthem was played.
Namita Nayyar:
If I am right, you are a National Gold Champion with a ranking of 1, 7,53, and 74 in National, Asian, World, and Olympic ranking respectively. Success involves a lot of sacrifices and hard work. Share 5 tips with beginners who are immature in this sport and wish to compete.
Rodali Barua:
There is no shortcut in sports, to succeed you have to follow as below.
Hard work
Fitness
Determination
Dedication
Discipline