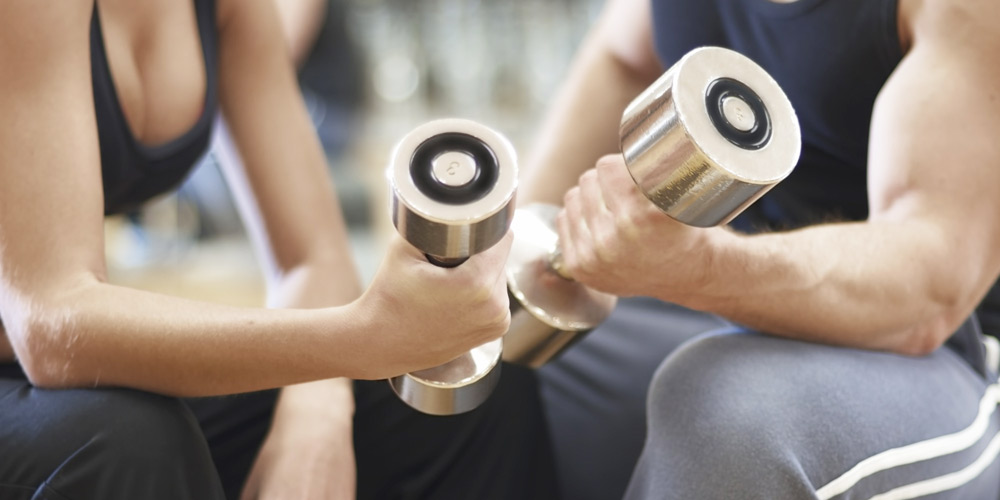 President, Women Fitness
Ms. Namita Nayyar
(M.Sc.) Gold Medallist, Nutrition & Fitness Expert (IFA)
Namita Nayyar, creator of WF, has studied in-depth about exercise and nutrition, both normal and therapeutic. President of Women Fitness (WF), she is the author of all five "on-line books" of complete fitness  and has designed  the customized strength training, cardiovascular training and flexibility training programs for women to assist them in achieving their health and fitness goals. She has trained many women in this field.
Namita has a M.Sc. degree in child development . She was awarded a gold medal by the Governor  after an all round performance in the Institute of Home Science. Here she learned all about nutrition and relation to human body.
She holds seminar for adolescent girls regularly to educate them to have a healthy concept towards life and themselves.
Besides her knowledge in exercise science, has helped her to assist number of women in healthy living. As a lifestyles and weight management consultant  she continues to help number of women to achieve a healthy living, a life free of diseases, pain and emotional disturbances.
I believe that by focusing on our day-to-day behavior instead of our physical curves, we can help us live longer and enjoy our lives more. Studies have constantly shown that what we eat, and how we exercise, plays a major role in how our bodies are affected by most chronic and age-related diseases, including cancer, diabetes, stroke and osteoporosis.
Smart Nutrition combined with strength training, cardiovascular training and stretching can help us develop a permanent realistic lifestyle that will translate into better health and happiness.
She is a Aerobics & Fitness Instructor certified from International Fitness Association
---
Vice President, Women Fitness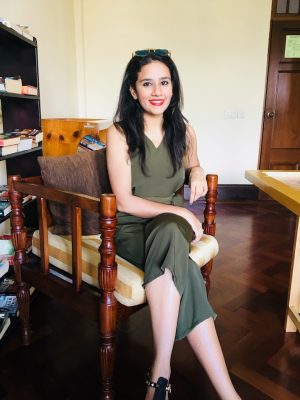 Ms. Tanya Nayyar
B.Sc (Computer Science), M.B.A (Marketing)
With a keen interest in Advertising and Social Media Marketing,
Tanya Nayyar is a Proficient Digital Marketer. She has published two papers on Search Engine Optimization and Blue Ocean Strategy for Online Businesses in Top International Journals. She loves to read and is a quick learner.
She applies her talent and knowledge in spreading awareness about the latest news on women health and fitness across various diversified platforms. She is also a Thespian in Performing Arts with numerous awards and accolades to her name in the field of Acting and Direction.
---
Managing Director
Mr. Rohit Nayyar
FCA, LLB, M.A. (Economics), MBA (Finance)
With over 30 years of experience in financial services, Mr. Rohit Nayyar, is the legal consultant to Women Fitness (WF). He has a blooming practice as a Chartered Accountant offering professional services and consultancy to umpteen numbers of companies and multinationals.
Inspite of having a decked up schedule, Mr. Nayyar offers his relentless services to Women Fitness with a hope of building a brighter and healthier tomorrow for the budding generation.
He is the Managing Director of the company and deeply looks into matters concerning collaborations, partnerships, advertising and other forms of business with WF.
---
Consulting Gynaecologist & Obstetrician
Dr. (Ms.) Kamlesh Tandon
DGO, MS,FICMCH0, Gynecologist & Obstetrician
Dr. Kamlesh Tandon is a Senior Gynecologist and Obstetrician running her own Nursing Home.
She earned her MBBS, DGO & MS. She has her own private practice and has treated more than two generation, women to have healthy pregnancy and child birth.
She has been constantly guiding women on importance of healthy diet and exercise during and after pregnancy. Her patients are all praises for her.
She is member of : FOGSI / UPCOG, AOGS, AOJAGO, IFUMB
---
Consulting Orthopaedic Surgeon
Dr. Anil Kumar Varshney,
M.S.(Ortho), F.R.C.S,F.I.C.S.
A senior orthopaedic surgeon has offered his services in  many countries. His services extends to a span of more than 30 years. He is the Chief Surgeon to a Private Orthopaedic Hospital. Besides he has a Mechanical Engineering Workshop for the development of Instruments and Implants.
All WF Members have access to him for consultations and reference 24 hours a day.
Work Experience:
House Surgeon : Surgery & Ortho, S.N. Medical College Agra One year.
Demonstrator : Teaching Job at S.N. Medical College Agra Two years.
Assistant Surgeon at Chest Surgery : University Clinic Vienna Austria for One year.
Casualty Medical Officer : at County Hospital Haverford west U.K. for One year.
Senior House Officer : Surgery & Orthopedics, General Hospital, Aderdare U.K. for One year.
Registrar in Orthopedics : General Hospital Merthyr U.K. for Three months.
Medical Assistant in Orthopedics: General Hospital Barry U.K. for Three months.
Registrar in Orthopedics : Royal Infirmary Stoke on Trent U.K., Teaching Hospital for One year.
Pool Officer in Orthopedics : S.N. Medical College Agra Three years.
Chief Surgeon : to a Private Orthopedic Hospital  having Radiological, Operative and Histopathological facilities, dealing with all sorts of trauma and Orthopedic work. Having two junior Orthopedic Surgeons, Anesthetist and a staff of 12 persons. It is attached to Mechanical Engineering Workshop for development of instruments and implants, since 1976 till date.
Apart from above has done research on host of topics and has innumerable articles published to his credit.
To know more about Dr. Varshney qualifications, academic achievements and career profile
---
Guest Contributing Writers
---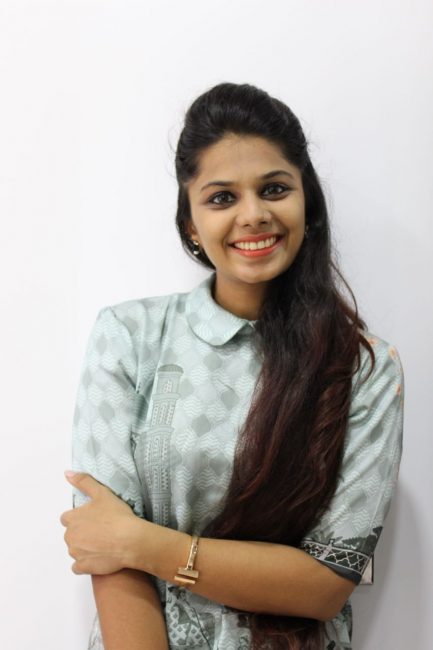 Kejal Sheth
Founder & MD Nutrivity.in
Kejal Sheth, the founder and managing director of Nutrivity, is a lifestyle, weight-loss and online consultancy expert. She is an NEP certified entrepreneur, nutritionist and host who was born and raised in India. A certified diabetes educator, with a degree in weight management consultancy and specializing in sports nutrition and online consultation, Ms Sheth is recognized for her research work in incorporating taste and health with customized nutrition plans. Ms Sheth has over 3 years of practical experience in India. She is famous for being amongst to tremendously work with the 200+ clients.
 Dt. Manoli Doshi
Founder of Tattvum, Diabetes Educator & Weight Management Expert
Manoli Doshi is a respected dietician / nutritionist who has been recognized for her work in Weight loss and helping patients fight Diabetes and other Endocrine disorders.
A certified Diabetes Educator with a degree in Weight Management and online consultation, Dt. Manoli is famous for helping 300+ clients. She has a gentle approach to nutrition, health and well-being.
With over 3 years of practical experience in the nutrition field, Dt. Manoli is an expert in crafting recipes/ diets that suit every lifestyle. She also makes sure to stay in touch with her clients India/Abroad through Skype/Face-time/Google Duo/Video call/Whatsapp.
Dt.Manoli Doshi is also known for her commitment to quality & services as her secret behind all the successful clients at Tattvum. She offers wide range of different programs, including weight loss/weight gain, diabetes, hypertension and much more through online and in-person consultation.
---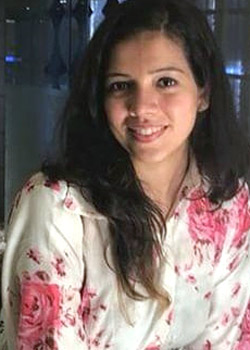 Sneha Sadhwani Sewlani
Clinical Nutritionist and Diabetes Educator

Sneha strongly believes that healthy diet and lifestyle modifications are the best ways to prevent and treat diseases. She says, "Eating healthy is an art, be an artist of your own mind and body".
---
 Dhriti Udeshi
Nutrition Consultant & Fitness Trainer
Dhriti Udeshi is a nutrition consultant and fitness trainer who is proud to say that she succeeded at what everyone wants to do, but few manage to – converting her passion into her profession. Dhriti has studied Nutrition, Weight Management and Sports Nutrition from the American College of Sports Medicine. She is also a certified Personal Trainer from K11 Academy of Fitness Sciences, as well as IFAA Certified Functional Trainer.
Her start-up, Newtrition, was formed in early 2017 with the hope of creating a one-stop lifestyle destination for sustainable and custom-made transformation inside out. Her expertise lies in the 'low-carb lifestyle' – a science that she believes is extremely simple and transparent.
---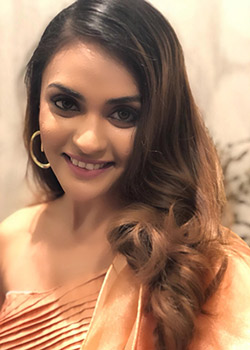 Hanisi A. Savla
Founder & Owner of Diet Heal
Hanisi is the Founder & Owner of Diet Heal. She graduated in Foods, Nutrition and Dietitics from Nirmala Niketan College, Churchgate (Mumbai University) and did her post graduation in Clinical Nutrition and Dietetics, from SNDT University, Santacruz.
She is a Pregnancy & Lactation Diet Coach, Nutrition & Lifestyle Educator, PCOS & Thyroid Expert, Certified Pre-natal & Post-natal Fitness Therapist from Indian Academy of Fitness Training.
She has also worked at MyDietist as a Consulting Dietitian & Nutritionist and is also a Certified Sports Nutritionist from American Academy of Sports Medicine.
---
Dr. Prakash Chandra Bhatt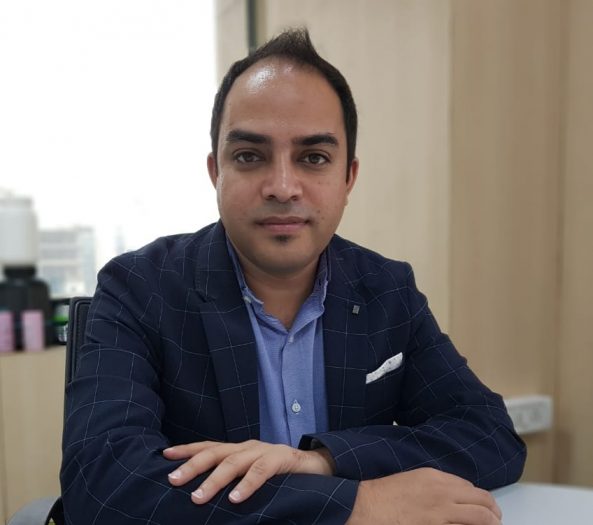 Founder of Billion Cheers and Fermentis Life Sciences
Dr. Prakash Chandra Bhatt is the founder of Billion Cheers and Fermentis Life Sciences, a passionate research scientist with doctorate in pharmaceutical biotechnology from Jamia Hamdard University. His expertise lies in developing innovative products and processes by application of biotechnology, nanotechnology and fermentation technology. He is a proud recipient of Young Scientist Award and research grant from the Department of Science & Technology of Government of India.
---
Dietitian Ashu Gupta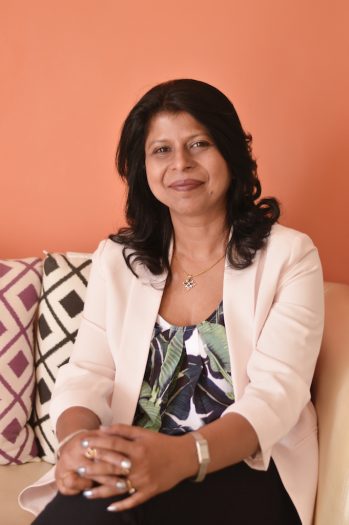 Founder of Ashu Gupta's Diet Clinic
Dietitian Ashu Gupta is the founder of Ashu Gupta's Diet Clinic and an acclaimed dietician and nutritionist. Her desires to see people around her live, a life full of good health and happiness made her pursue a career in food, health and nutrition. She staunchly believes that healthy living is not about just eating plain and tasteless foods and following strict guidelines with a lot of restrictions, but it is about enjoying life to the fullest with certain lifestyle modifications and enjoying all the good foods.